Discover style and comfort with our Eyelet Lace-up Flatform Canvas Shoes! With secure lacing, a sturdy canvas construction and elevated platform, these shoes are the perfect combination of fashionable and functional. Step out in confidence and make a statement with each step!
Product Details
 

Product Measurements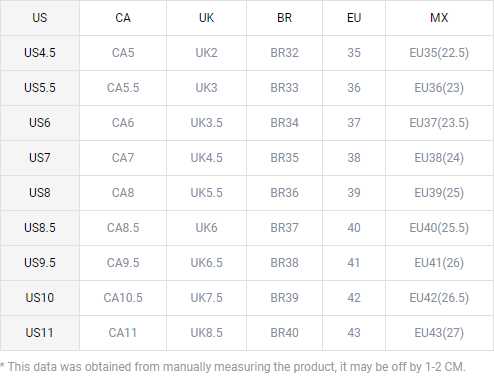 How to Measure the Product's Size?
To measure your foot length, sit on a chair and place your foot flat on a piece of paper. Trace the foot by holding a pencil vertically and outlining the foot. Using a ruler, measure the distance from the bottom of the heel to the tip of the longest toe. Record the result in both inches and centimeters and use these measurements to find your size in the chart.